How women in unions and primary cooperatives are empowered to become board members?
14-09-2020 08:46:32
Creating awareness among farmers about the role of women shows an increase in women participation and women leadership in primary cooperatives in Ethiopia.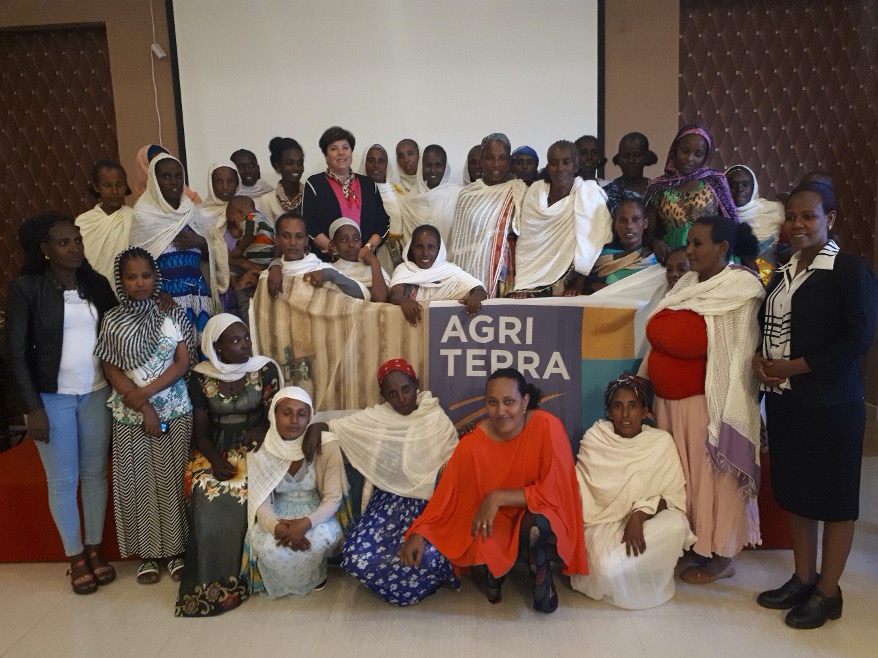 Women farmers are underrepresented in agricultural cooperatives in Ethiopia. Women's lower ownership, control over assets and time constraints have resulted in low representation in the cooperative in both board and membership due to persistent gender discrimination. Most cooperatives are composed of male and female members; often women form 30%-40% of the members, sometimes even more. However, women farmers are underrepresented in decision-making bodies within agricultural cooperatives.
Why the inclusion of women in cooperatives is important? For the following reasons:
for the development of farmer-led agricultural enterprises,
for the farm as a family business and
in order to contribute to more equal relations between men and women in general.
Agriterra supports the process of building female leadership in agricultural cooperatives. The main objective of the Agriterra Female leadership training is empowering woman in union and primary cooperative to become a board member and increase women membership in primary cooperatives.
The specific objectives of the Female leadership training are:
To build up the capacity of current and potential women leaders of cooperatives by equipping them with leadership and management knowledge and skills.
To raise awareness of (women) leaders, staff and members on the manifestations of gender bias (against women) in cooperatives, why diversity in cooperatives can improve business performance and how to tackle challenges they face in practice.
To develop tailored advice for the cooperative, for improvement and outlining follow-up actions to increase female membership and female leadership.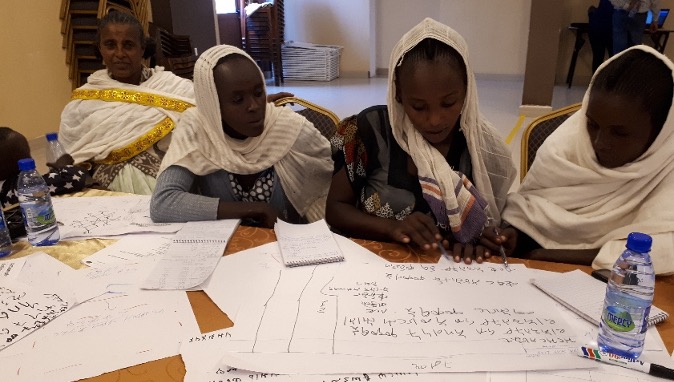 Lemlem Welkite FCU is an apex farmer's organisation of 27-member primary cooperatives (PCs) representing 29.065 individual farmer members of which 6.579 women members (23.51%). Although Lemlem has 23% female membership, women farmers are not as active as expected as members and leaders. This translates to the low benefit of female members. Hence, this Female Leadership training assignment designed to support the FCU achieve its goal of:
Increasing Women's Participation in Membership from 23% to 40 & at least
Maintaining 40% Leadership at the board in 10 participating PCs and the Union.
It's important that has been taking into account the position of female farmers which is culturally determined. Given that it takes a lot of discussions and a lot of time to make a change in the mindset of people, making a change in society to accept female leaders and female board members in cooperatives needs time and targeted effort. Also, not all female farmers can read and write but, regardless, they can be leaders of a cooperative in Ethiopia.
The Female Leadership training turned out to be very effective and the participants made good and ambitious action plans. Both, men and women, were empowered to work on good leadership, gender equality and increasing the number of female members and board members for the PCs. At the end of the day, this will benefit not only the female farmers but also their families, the cooperatives and the entire society. During the training, we saw that there are a number of women with great leadership abilities. All the participants were very proud of having the opportunity to be in this training and get a certificate!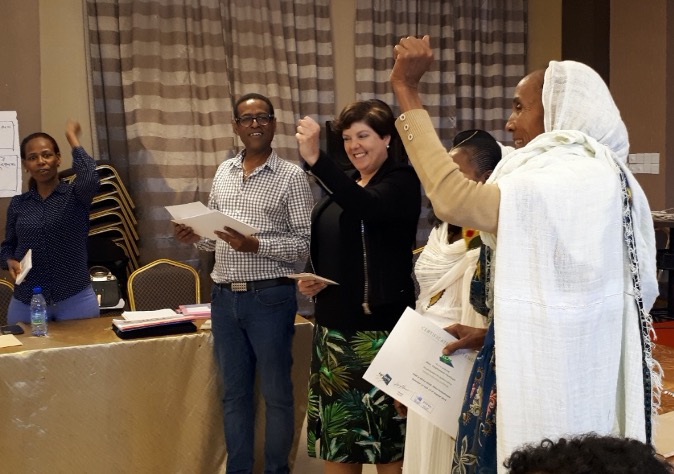 Coordinated follow-up support
Female Leadership Training (FLT) follow-up assignment was recommended to capture FLT implementation result of the previous training, to identify the gap and provide technical support for gap improvement in 2020 for Lemlem W. FCU.
This Female Leadership Training follow-up performance assessment was conducted from 04 to 11 August 2020 by Gender Consultant (Haileslassie Berhe). The follow-up assessment has identified that the number of Female leadership has shown an increment from 10.4% to 21.5% (106% increase) on average following the FLT in 2019. A big change in Female Leadership had been shown in six Primary Cooperatives (PCs) from those 11 trained PCs, specifically:
Minmine PC from 6% to 23.5%, improved by 18% (292% increase)
Kalema PC from 6% to 18%, improved by 12% (200% increase)
Tekeze PC from 11.7% to 23.5%, improved by 11.8% (101% increase)
Waldba PC from 11.7% to 23 .5%, improved by 11.8% (101% increase)
Selam PC from 17.64% to 35%, improved by 17.6%(98% increase)
Genet PC from 17.3% to 23.5%, improved by 11.8% (36% increase)
However, to achieve the benchmark all the PCs should work to increase female leadership at least by 30%. To improve this gap and achieve the benchmark, highly coordinated action is necessary.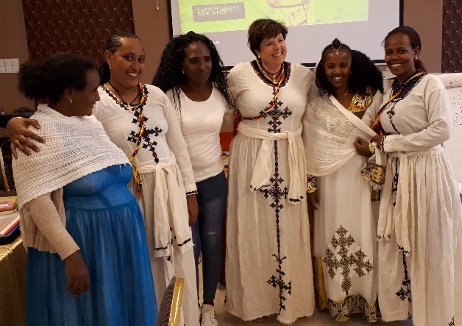 Author
Getachew Mergia Tache
Getachew Mergia Tache holds a Master's degree in Cooperative Marketing and a Bachelor's in Agriculture. Getachew has more than 22 years of experience in rural development focusing on cooperative-based Economic Development and Inclusive Market Development. He joined Agriterra as a business advisor for Ethiopia in July 2018. [more]